Adobe Scan 20.11.07 – Download for Android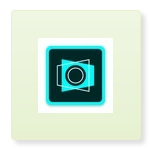 Latest Version:
20.11.07
Platform:
Minimum: Android 4 or higher
Author:
Official website
File size:
~ 96 MB
License:
Free
Security level:
100% Safe
Scan any document with your smartphone camera and Adobe Scan app.
Adobe Scan is an app to scan any document using the camera on your Android. With it, you can convert any printed document into a PDF file and save it to your device's memory or send it via an app.
The scanning tool in this app is simple and effective. The only thing you have to do is focus on the document you want, take a second to scan it, and then try to keep the camera as still as possible. Automatically, without needing to tap any buttons, the app will recognize the document and scan it. Each time you scan a page, it will be added to your future PDF file.
Once you're done scanning, all you have to do is finalize your PDF and check that everything is how you want it. You can reorder the pages as needed and make sure you didn't accidentally miss one. You can also color-correct any of the pages or even convert the whole document to black and white.
Adobe Scan is an excellent document-scanning application that's on the same level as the amazing CamScanner. All the documents you save with Adobe Scan will also be saved to your Adobe account.
Screenshots:
Note:

What's new:
New:
– Quickly copy text, send emails, call phone numbers, and visit URLs recognized in the scans.
– Easily create folders to organize all your scans.
Improved:
– Performance and stability.

Also available:
Choose Old Version of Adobe Scan for Android: