IceCream Slideshow Maker 4.05 – Download for Windows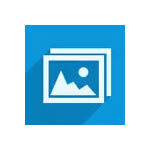 Latest Version:
4.05
Platform:
Minimum: Windows XP
Author:
Official website
File size:
~ 20 MB
License:
Freemium
Security level:
100% Safe
Create slideshows according to your needs with IceCream Slideshow Maker
IceCream Slideshow Maker is a slideshow creator to make fully customized slide presentations. In addition to a selection of pictures you can include, you can also choose from a myriad of effects for each slide and the transitions between images.
You can try out all the filters on different items one-by-one or all at once. You can also make changes to your transitions, setting the time between images or the duration of the transition effect. And you don't need any prior experience with programs like IceCream Slideshow Maker since it has an easy-to-use and intuitive interface where you can easily find and figure out how to use all the different features.
When you finish making the presentation, you can click on 'Create' and from there, you can save it to your PC or share it on your YouTube channel.
To wrap it up, this tool is a feature-packed software solution that comes in handy to those who want to show off their images within an attractive slideshow, while their preferred track is playing in the background.
Screenshots:
Note:
What's new:
– Audio fade at the end of video fixed
– Potential security issues fixed
Also available:
Choose Old Version of IceCream Slideshow Maker for Windows PC: