PUBG MOBILE 1.0.1 – Download for Android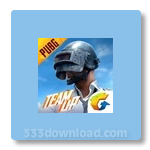 Latest Version:
1.0.1
Platform:
Android 4 or higher
Author:
Official page
File size:
~ 671 MB
License:
Free
Security level:
100% Safe
PUBG MOBILE is the international version of PUBG Exhilarating.
PUBG MOBILE is the international version of PLAYERUNKNOWN'S BATTLEGROUNDS Exhilarating. Except this time, it's tied to your Google Play account, so you don't need to create a WeChat or QQ account.
In the game, you participate in a Battle Royale with more than 100 real players where only one will come out alive. If you want to make it, you'll have to move around the island collecting the best equipment and weapons you can find distributed around the map. And you better be quick, because the play area reduces in size every few minutes.
Pretty much all of the elements from the PC version of PUBG are present. The controls have been well adapted to touch screen devices, as have the other objects and interactive elements in the game. You can enter buildings, drive vehicles, equip scopes, use first aid kits, vault over walls, etc.
Can I play PUBG without WeChat or QQ account on android?
Yes, you can. You can play this version with only your Google Play account.
In the settings for the game, you can modify the graphics settings, adapting them to the capabilities of your device. You can also customize the controls, both when you're on foot and behind the wheel of a vehicle.
PUBG MOBILE is a fantastic adaptation of the original PLAYERUNKNOWN'S BATTLEGROUNDS, and just like the original, you can enjoy several different game modes: solo, duo, or squads. If you do play with friends, you can even talk to them using your device's microphone.
Screenshots:
Note:

Requires Android 4 or higher.

Also available:
Choose Old Version of PUBG MOBILE for Android: