Super Backup: SMS and Contacts 2.2.82 – Download for Android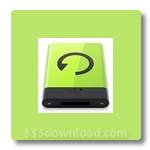 Latest Version:
2.2.82
Platform:
Minimum: Android 4
Author:
Official page
File size:
~ 12 MB
License:
Free
Security level:
100% Safe
Make backups of your text messages, contacts and so on with the Super Backup SMS and Contacts App
Super Backup: SMS and Contacts is a tool that lets you make backup copies of virtually every element of your Android device, so you will never again lose a single piece of data from your mobile phone.
As the name suggests, this tool allows you to backup your contacts and text messages, but it also does much more. You can also backup your call history or even your calendar with all the dates marked on it.
Besides this, you can make backups of all your applications, and save the APK file to your Android memory or an SD card.
A very interesting feature of this Super Backup app is that which allows you to schedule your backups, so that you will always have your important files backed up, without having to think about it.
Super Backup is a tool to make 'backups', which lets you keep all your important files and data safe in case of system failure.
Screenshots:
Note:

What's new:
– Fix bugs on Android 10

Also available:
Choose Old Version of Super Backup: SMS and Contacts for Android: