Everest Ultimate Edition – Download for Windows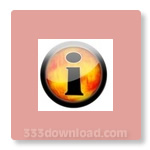 Latest Version:
6.10
Platform:
Windows XP and up
Author:
Official website
File size:
~ 51 MB
License:
Trial
Security level:
100% Safe
Everest Ultimate Edition is now AIDA64 Extreme Edition.
Analyze your PC: Software, hardware, and configuration, using Everest Ultimate Edition (AIDA64 Extreme edition).
Do you want to know all the information about your computer? Detailed info about your hardware, software and its configuration will be shown on screen thanks to this interesting software.
Everest Ultimate Edition is an amazing tool that will analyze your computer and will find compatibility and other kinds of problems, and of course will solve them.
In just a few seconds you'll have on-screen all data about your computer, your software, installation dates, versions, characteristics,…
This tool will become your computer's best partner because it will power up it and will keep it on fit.
In addition, it is really easy to use thanks to its intuitive interface and it doesn't need to be installed.
Screenshots:
Notes:
Also available:
Choose Old Version of AIDA64 Extreme Edition for Windows PC: