FormatFactory 5.4.5.1 – Download for Windows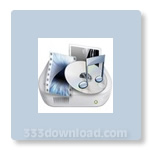 Latest Version:
5.4.5.1
Platform:
Minimum: Windows Vista
Author:
Official website
File size:
~ 84 MB
License:
Free
Security level:
100% Safe
FormatFactory gives you intuitive and fast video, audio and image format conversion
FormatFactory is an easy-to-use application that allows you to convert the format of a group of files at once. No matter if they are videos, sounds or images, FormatFactory can deal with all of them.
Actually, FormatFactory is a Graphic User Interface for three of the most powerful conversion tools: FFmpeg for video, Mencoder for audio and CxImage for images.
The conversion range between formats includes the most used formats nowadays and suggestions for iPod, iPhone or PSP.
– It converts any video to MP4, 3GP, MPG, AVI, WMV, FLV, SWF,…
– It converts any audio file to MP3, WMA, MMF, AMR, OGG, M4A, WAV…
– It converts any picture to JPG, BMP, PNG, TIF, ICO,…
Finally, we have to say that FormatFactory offers more than conversion tools, you can rip Audio CDs and Video DVDs, repair video and audio files, as well as create disc images. Have a look at the mobile devices section, it will surprise you! Remember it's totally free.
FormatFactory should be your number one pick when converting a file, thanks to the numerous formats it supports, as well as the functions it provides.
Screenshots:
Notes:
What's new:
– Fixed bugs of ncm decoder
– Fixed bugs of the time format in the French system
– Added GPU priority in output setting
– Added "Add Folder" button in file select UI
Also available:
Choose Old Version of FormatFactory for Windows PC: