RPCS3 0.0.12 – Download for Windows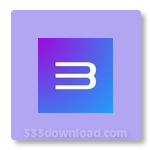 Latest Version:
0.0.12-10851 Alpha
Platform:
Minimum: Windows XP
Author:
Official website
File size:
~ 19 MB
License:
Free
Security level:
100% Safe
RPCS3 is a fully functional PlayStation 3 emulator
RPCS3 is a powerful PlayStation 3 emulator that offers an easy way to play loads of great PS3 games right from your home PC. Not only that, but the program's official website has a comprehensive list of compatible games, where users can check which games run perfectly, which run with issues, and which are completely incompatible. Although not all titles run on this emulator, there's still over a thousand compatible games from the PS3's vast catalog!
Although setting up RPCS3 is a relatively long process, it's pretty easy to do. First, download the console's firmware, which is available from RPCS3's quick start guide. Once the firmware is installed, simply load your PS3 games to the emulator, which can be done through an assisted process that only takes a couple of minutes.
How to get a PS3 emulator on PC?
Finally, just select some graphics options, personalize the controls, and the game is ready to play! There are various graphics modes and resolutions to choose from depending on your computer's processing power, as well as different controller options. Users can play with a PS3 controller by connecting to their computer, manually set up another controller, or use the keyboard.
Overall, RPCS3 is an excellent PlayStation 3 emulator that offers a convenient and easy way to enjoy all your favorite PS3 games on PC. In only around ten minutes you'll be able to set up this emulator and run all kinds of titles from the extensive PS3 catalog.
Screenshots:
Notes:
Also available:
Choose Old Version of RPCS3 for Windows PC: