Psiphon 3 Build 176 – Download for Windows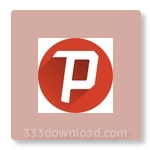 Latest Version:
Build 176
Platform:
Minimum: Windows XP
Author:
Official website
File size:
~ 7 MB
License:
Free
Security level:
100% Safe
With Psiphon, you can give Internet access to those who are barred from It.
Psiphon is an open-source tool designed to circumvent censorship suffered by millions of Internet users in several countries where freedom of expression is a right that they do not have.
With this tool, you can turn your computer into a proxy server that will connect the user or users you want to give access to.
Among the Psiphon server and the client a secure, encrypted connection is established which can not be intercepted.
So if you have friends or acquaintances who can not see a particular page because it has been banned in their country or because the connection fails, send them the address of the Psiphon server.
This tool lets you establish a different user account, and all of them are protected with passwords that you may give to whomever you want.
Screenshots:
Notes:

Free version.
Also available:
Choose Old Version of Psiphon for Windows PC: