ACDSee 2022 – Download for Windows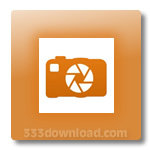 Latest Version:
2022 25.1 Build 1936
Platform:
Windows XP and up
Author:
Official website
File size:
~ 1 MB
License:
Trial
Security level:
100% Safe
ACDSee is one of the best image organizers and viewers.
Although the main function of ACDSee is that of viewing images, the latest versions of the program have incorporated new options that have increased its amount of features.
It supports more than 100 different image formats, among which include: GIF, BMP, TIFF, JPG, PNG, PCX, PSD, RAS, TIFF, RSB, SGI, and TGA.
It comes with a powerful photo viewer that generates a small icon view of all the pictures stored in a determined folder. A series of filters allow you to organize its contents in different ways: which category the image is in, personal value, saved info in the metadata (author, camera, date, etc.), size, file format, etc.
ACDSee includes basic editing functions that allow you to do things like rotate, crop, and resize, adjust the exposure, brightness, and contrast levels, eliminate red-eye, noise, and add text.
Additionally, it includes its own tool for burning CD's, which is why you won't have to use any other program.
Screenshots:
Note:

What's new:
– Added RAW support for 3 new camera models.
– Added support for lossless compressed shooting mode with the Sony a1.
– Updated the Map pane, in-app cart, and in-app user portal to use Microsoft Edge WebView2 in place of Internet Explorer.
– Improved output of Noise Reduction on Windows 8.1, 8, and 7.
– Fixed a color issue with certain .tif files.
– Fixed an issue that prevented certain multipage .tif files from displaying all pages in View mode.
– Fixed a crash related to People mode thumbnail generation. Note: ACDSee Home 64-bit version only.
– Fixed an issue where database backup could fail if backing up a large amount of face data. Note: ACDSee Home 64-bit version only.

Try the full version of ACDSee for 30 days.

Also available:
Choose Old Version of ACDSee for Windows PC: