Audacity 2.4.1 – Download for Windows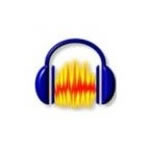 Latest Version:
2.4.1
Platform:
Minimum: Windows XP
Author:
Official website
File size:
~ 27 MB
License:
Free
Security level:
100% Safe
You can record and edit all types of audio files using Audacity
There are many tools in this category, but few so comprehensive and efficient as Audacity. It is free, open-source software with GNU licensing to record and edit audio, working directly with the graphics of the sound waves. It can also convert files.
It supports the majority of audio formats, such as wav, mp3, Ogg, wma, ac3, FLAC, and AIFF. It also includes all kinds of basic editing tools like cutting, copying, erasing. Thanks to the number of available filters and effects, Audacity is much more versatile than it first seems.
Besides all this, it allows you to adjust the level of noise on an audio track, modify the shape of the wave to adjust it to your needs, or add all kinds of post-process effects. Its power lays in the possibility of applying changes to any section of the audio file you want, and as well as its multi-track editing. You can even apply a filter that erases the voice in a song.
As if this wasn't enough, you can add all types of 32-bit external VST plugins, and also reproduce MIDI files.
All in all, Audacity impresses through its plethora of features combined with ease of use and accessibility. The processing speed is decent, to say the least and the results are of superior audio quality.
Screenshots:
Notes:
What's new:
– Audacity 2.4.1 replaces all previous versions. It contains a rapid fix for a serious bug in the briefly issued Audacity 2.4.0 release.
Also available:
Choose Old Version of Audacity for Windows PC: