AVS Video Editor 9.1.2.340 – Download for Windows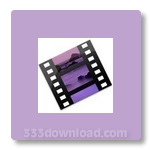 Latest Version:
9.1.2.340
Platform:
Windows XP and up
Author:
Official website
File size:
~ 155 MB
License:
Demo
Security level:
100% Safe
AVS Video Editor is a powerful multitask application to edit video
If you are looking for an easy to use tool to save your best videos, create a database with all your movies or change the format of any video file, AVS video editor will help you a lot.
We can highlight the following features:
– Add effects and transitions to your videos.
– Import videos captured with a DV device, webcam, TV Tuner, VCR, etc
– Edit one or more audio channels with several effects, such as, fades, silences, reverberation,…
– Convert your videos to DVD or compatible format and burn them onto a CD or DVD.
– Edit and convert between the supported formats: AVI, WMV, RM, MPEG, 3GPP, MOV.
The tool offers support for a wide range of video files, such as AVI, VOB, MP4, DVD, and MKV, in addition to audio tracks and images that can be imported into a filmstrip. When it comes to transitions, you can preview and use rotate, flip, swing, shatter, diffuse, fade and mosaic, among others.
It's also possible to add various effects to enhance the movie image, such as blur, sharpen, mosaic, twist, and mirror. Text can be animated too, depending on the theme, such as Christmas or comic balloons. Besides the fact that you can import audio files to use as the soundtrack, you can record your voice using a microphone if you want to sing or narrate over the video.
All this housed in an eye-catching interface, very intuitive and easy to use.
Screenshots:
Note:
The Demo version includes a watermark in the output.
Also available:
Choose Old Version of AVS Video Editor for Windows PC: