Batch HTML Validator – Download for Windows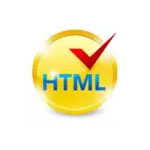 Latest Version:
1.2
Platform:
Windows XP and up
Author:
Official website
File size:
~ 24 MB
License:
Trial
Security level:
100% Safe
Verify that your Web page's HTML code is valid simply by using Batch HTML Validator
Batch HTML Validator is a very useful tool to help validate and verify any page programmed in HTML, XHTML and HTML5. It finds errors and helps improve your positioning on the Internet.
Thanks to Batch HTML Validator, in a matter of seconds you gain insight into the integrity of the HTML structure of any web page. With an in-depth analysis of more than one URL at a time. After this analysis, your program generates a report with all the necessary information to repair errors, which can be saved individually for each of the URLs analyzed for later reference.
Thanks to its intuitive design, Batch HTML Validator has very accessible menus, and this added to the fact that it is translated into more than thirty languages, makes it possible for any user to make use of this handy tool in the world of web development. Using it is as simple as copying the URLs you want to analyze, pasting them in the main pages of the program and pressing 'Validate HTML'. In a matter of seconds, you'll get a list of all the problems and errors that your website has generated.
Optimize your websites in a simple and efficient way with Batch HTML Validator.
Screenshots:
Note:
Also available:
Choose Old Version of Batch HTML Validator for Windows PC: