Batch Picture Protector – Download for Windows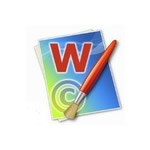 Latest Version:
6.7
Platform:
Windows XP and up
Author:
Official website
File size:
~ 10 MB
License:
Free
Security level:
100% Safe
The easiest way to add watermarks to your photos is with Batch Picture Protector.
Batch Picture Protector is a tool that allows you to protect all the photos that you upload to the web by inserting a watermark that identifies you as the photographer.
This editor can add your company's logo or your personal seal to your images text, – with your real or stage name.
This tool inserts in your images, logo and text alike so that they can not be eliminated from them; the trick is not to put them right at the borders so that nobody tries to crop them out and thus eliminate the watermark.
It doesn't matter if your pictures are in JPEG, BMP, TIFF, GIF, PNG, PCX or TGA format; this program is compatible with all of them. What's more, once you place your watermark, you can save the images as a new file in any of the aforementioned extensions.
And that's not all. Batch Picture Protector is also able to work with images in batches and save the watermark that you've created so you don't have to start from zero every time you want to insert it.
Thanks to these watermarks, that contain information about their owner and copyright, 'you can save' your images from any online thief that wants to appropriate himself of your authorship.
Screenshots:
Note:
Also available:
Choose Old Version of Batch Picture Protector for Windows PC: