Blender 3.0.1 – Download for Windows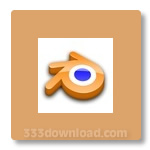 Latest Version:
3.0.1
Platform:
Minimum: Windows Vista 64-bit
Author:
Official website
File size:
~ 203 MB
License:
Free
Security level:
100% Safe
Blender is an excellent free 3D Modeling program.
Blender is a powerful development tool to create 3D images and animations, whose main advantage regarding other similar tools like a 3D studio or Maya is that this is a completely free application.
The program lets you model, render, texture, illuminate, animate, and post-produce any kind of three-dimensional scenes. Its complex interface lets you work with an endless amount of tools like primitive functions, NURBS curves…
Blender is compatible with most formats and standard programs like 3D Studio, Autodesk FBX, Collada, Wavefront, or Stl.
Maybe the main problem of this free tool is its high difficulty, which might make learning it quite complex. Without a doubt, it has a big user community and there are endless tutorials and examples on the internet. It's being used by professional studios and they have even made video games and movies with it.
Each new version includes new tools and utilities to apply to our creations: flow simulator, special render filters, completely customizable physics engines, or combustion systems among others, which turns Blender into a versatile and complete software.
Screenshots:
Note:
User Interface:
Node Editor:
– The node editor now has an "Overlays" popover, with options for displaying wire colors and annotations
– The editor's view now pans automatically when links or nodes are dragged to the edges
– Node editor UI style changes
– There were many changes to the style of nodes themselves, to increase clarity and make them look nicer
– The background grid is now displayed with dots instead of lines
– The breadcrumbs to show the path of the node tree are now drawn differently, on the top left
– On node frames, the label text is only displayed when there is a label set
– Node links between different types with no possible implicit conversion now turn red to indicate the error (Geometry Nodes)
– Socket labels on nodes like "Object Info" are hidden to give more space to data-block names
– Node links with sockets outside the view are dimmed, to remove visual noise from long links
– Parent node trees are no longer displayed behind a green background when editing a nested node group
– Wire colors overlay to match the socket's color they are connected to
Spreadsheet Editor:
– The spreadsheet now has a region on the left to quickly switch between geometry components or domains
– Row filters were added to a right property region, to allow removing rows from the view
Also available:
Choose Old Version of Blender for Windows PC: