BlueStacks App Player 5.9.140 – Download for Windows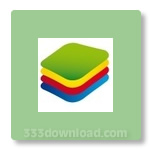 Latest Version:
5.9.140 Build 1019
Platform:
Minimum: Windows 7
Author:
Official website
File size:
~ 1 MB
License:
Free
Security level:
100% Safe
Emulate any Android app on your PC with BlueStacks App Player
BlueStacks App Player is a tool that allows you to run Android applications on your PC with a comfortable menu. From its interface, you'll be able to manage all the features on your virtual device and download and install tons of different apps in just a few seconds.
When starting to run the program, it'll ask you if you have an Android phone. If you do, you'll be able to link it up with the program and sync all of your apps and tasks on the account you're currently using. If, on the other hand, you don't have an Android phone, that won't be much of an issue anyway, given that you'll still be able to download apps and use them. You'll have several different options to download apps: using the native app store linked to Bluestacks; accessing Google Play from your browser; or downloading APK files. When it comes to the other download options, this app works just like a real Android device.
How to open Android Apps and Games (APK) on Windows PC?
System controls are easy to use right from your mouse where clicking replaces tapping and gestures by mapping certain actions on your keyboard. You'll also always be able to use your external gamepad or rely on the original tactile features in case you're using a tablet or PC with a touch screen function. You'll also be able to simulate apps that use an accelerometer just by typing into your keyboard.
When it comes to compatibility features, BlueStacks App Player is capable of running tons of apps, even modern video games. Whether you're looking at industry classics like Angry Birds or massive games like Clash of Clans, we've got a first-class tool that offers a truly enormous array of possibilities for any PC user, allowing you to run all kinds of Google Play apps or apps from anywhere else, as well.
This utility runs all Windows versions out there, without putting a strain on the computer's performance. The response time is good and the interface is intuitive and quite familiar for those who already have an Android phone.
Overall, the BlueStacks App Player is an effective piece of software that brings the flavor of Android apps to your computer.
Screenshots:
Notes:

What's new:
– Win exciting rewards in Play & Win on BlueStacks 5, visible on your home screen. Claim gift cards such as Google Play, Steam, XBOX and more!
– No more crashes will trouble you on your journey in TikTok and 세븐나이츠레볼루션!
– Dive into the world of League of Legends: Wild Rift and 崩壊3rd without the game freezing.
Also available:
Download Old Version of BlueStacks App Player for Windows PC: