BSPlayer – Download for Windows
Latest Version:
2.74
Platform:
Windows XP and up
Author:
Official website
File size:
~ 11 MB
License:
Free
Security level:
100% Safe
BSPlayer is one of the best solutions for your videos.
BSplayer is a Windows player that plays back all kinds of media files ( avi /mpg/asf/ WMV / wav / mp3…) and is specialized in video and DivX playback.
If you don't have a powerful computer, this will be the best solution if you want to watch your Divx movies, because it is fast and reliable.
BSPlayer optimizes the reproduction of this format and doesn't forget about the image and sound quality and the several features which are incorporated.
It is really practical, because it makes the media playing a pleasure, specially Divx, although it is very good for all the other ones.
In addition, it is fully skinnable, so it will look like as you want.
Display subtitles – Support custom subtitles position, color, font, transparency,… Supported formats: MicroDVD, Subviewer, SubRip.
The supported files are:
Video: avi, Mpeg 1, Mpeg 2, XviD, DivX, 3ivx, Ogg, ogm, Matroska, asf, WMV, etc.
Audio: wav, mp2, mp3, Ogg, etc.
Images: jpeg, gif, bmp.
Screenshots: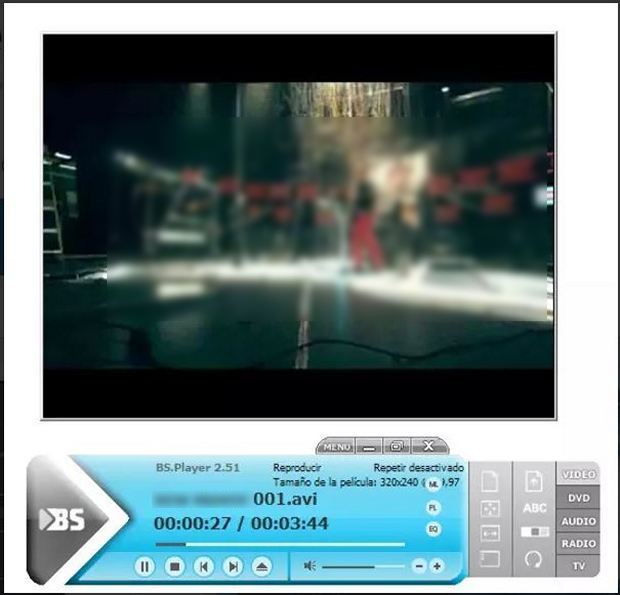 Notes:
Also available:
Choose Old Version of BSPlayer for Windows PC: