CCleaner 6.06 – Download for Windows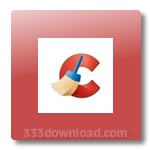 Latest Version:
6.06
Platform:
Minimum: Windows XP
Author:
Official website
File size:
~ 50 MB
License:
Free
Security level:
100% Safe
Get rid of all the junk Windows accumulates with CCleaner
If there was one word that could best describe your Windows Operating System it would probably be dirty. Over time, it accumulates tons of unnecessary data that takes up space on your hard drive and uses up a lot of resources. CCleaner is a must-have tool if you want to keep your computer working at its best as it includes cleaning tools, start-up analysis, registry optimization, and an application uninstall assistant.
CCleaner includes a complete system analysis that can find its way to every corner of your computer in order to find all kinds of unnecessary files such as temporary internet files, obsolete registry keys, badly done installations, cookies, or other remnants of files on your browser, among many other things.
The cleaner can scan many different areas on your computer, including the recycle bin, temporary internet files, and the clipboard, although its main benefit is that it supports many additional programs, from Adobe tools to Office packages. All of them can accumulate trash files which can then be eliminated.
You can set it up once it is installed so that the CCleaner options in the recycling bin menu appear, even though many of the tools are found within the program itself, with a very easy to understand interface and relatively high speeds.
Keeping an eye on your system's resources might come as a surprise because CCleaner only takes advantage of as little as it can. Thus it can run on multiple configurations, not to mention the speed and quality at which it gets the job done.
To sum it up, CCleaner is definitely a must for any computer, whether or not it is connected to the Internet. It takes little of your time to get you acquainted with what it has to offer, with a light impact on system resources. It can definitely bring back a little power to any computer or even make it as good as new.
Screenshots:
Change Log:
What's new:
All-new cleaning for Windows 11:
– Windows 11 Widgets: safely removes logging data, temporary JavaScript files, and images from various widgets such as weather & news feeds.
– Microsoft Teams: 13 different types of cached data, log files and other temporary files
– Skype: removes cached data
– Microsoft News: cleans up temporary browsing files (images, HTML data) and cookies
– Windows Defender: removes log files which are unnecessary for the average user
– OneDrive for Windows 11: clears out unneeded cache files
– Temporary files: tweaked for Windows 11
– Microsoft Clipchamp: cleans this video editor on Windows 11
Other cleaning improvements:
– Windows Explorer: detects and removes outdated Windows Search data, log files, and shortcuts to recently used files
– Start Menu Notifications: new rule which removes Live Tiles from your Start Menu
– Microsoft Family Safety: removes temporary files & folders
– Chrome and Opera: more extensive cleaning definitions
– Slack: additional cache & log file cleaning
– AnyDesk: delete old chat logs, trace files, as well as cached png and icon files
– RealPlayer: detects and removes JPG and thumbnail files, cache files, and outdated index files from all versions of RealPlayer SP, 15, 16, and Cloud
– Resso: new cleaning for this music streaming app
Cleaning for apps installed via Microsoft Store:
– McAfee Personal Security AntiVirus
– Pinterest
– Video Compressor: Resize & Compress Video
Fixing bugs:
– Fixed rare crash during app upgrade process
– Fixed rare crash during app update process
– Drivers no longer shown as 'Skipped' if updated by another app
– Driver version still shown as 'Skipped' if driver downdated by another app

Also available:
Download Old Version of CCleaner for Windows PC: