CrossClicker – Download for Windows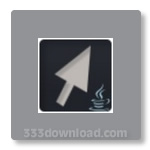 Latest Version:
1.1
Platform:
Windows XP and up
Author:
Official website
File size:
~ 1 MB
License:
Free
Security level:
100% Safe
Make your mouse click automatically using CrossClicker.
CrossClicker is an interesting app that makes your mouse click automatically.
Especially useful for the more and more popular 'Clickers' -games that only require the player to click repeatedly- CrossClicker allows you to configure where on your screen and how many times the mouse should automatically click.
Configuring CrossClicker is quite simple, as its options menu is intuitive and efficient. From that menu, you can choose if the mouse should click with the left, right, or center button. You can change the time between clicks, as well as how many times the mouse will click before it automatically stops. If you're worried about the mouse moving, the exact point that should be clicked on can be specified, so even if the pointer is moved the mouse will continue to click where you want.
Screenshots:
Notes:
Also available:
Choose Old Version of CrossClicker for Windows PC: