DreamMail 6.2.6.30 – Download for Windows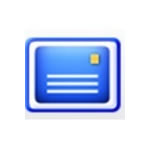 Latest Version:
6.2.6.30
Platform:
Minimum: Windows 8
Author:
Official website
File size:
~ 18 MB
License:
Free
Security level:
100% Safe
DreamMail is a very complete email client with dozens of templates
If we had to highlight only one feature included in DreamMail, for sure that we should highlight the high number of templates included in it, which will let you create amazing mails with a really good design just changing the content.
There are templates of all kinds: business, meetings, romantic events, friendly, smiley messages…
In addition, DreamMail includes all necessary stuff in an email client, including, RSS reader, anti-spam or voicemail. You will be able to admin several accounts from the same email client, even Hotmail or Yahoo accounts.
Finally, it also includes a search engine that will let you search for a certain word among your emails.
The software uses a surprisingly low amount of system resources and it did not freeze or crash during our tests. Unfortunately, we could not access the online forum to view helpful tips. Nevertheless, we strongly recommend DreamMail to all users.
Screenshots:
Note:
Also available:
Choose Old Version of DreamMail for Windows PC: