Driver Booster 8.0.2.210 – Download for Windows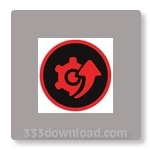 Latest Version:
8.0.2.210
Platform:
Minimum: Windows XP
Author:
Official website
File size:
~ 25 MB
License:
Free
Security level:
100% Safe
Update all the obsolete drivers on your PC with Driver Booster
Driver Booster is a program designed to update all the drivers for audio, video, USB or other devices on your PC that have become obsolete and that may adversely affect the performance of your computer or cause system errors. This tool lets you search for and identify outdated drivers, and will automatically download the updates you are missing.
This application will also protect your computer from hardware failures, conflicts, and system crashes. It is quite simple to use and operates automatically, making it an excellent solution that will help you ensure that your system functions properly.
Once you open Booster Driver, it will scan your computer for any components that require updating, remove any out-of-date drivers and replace them with the latest versions.
Also, this utility is notable for its 'Game Mode' setting, which optimizes drivers to improve their performance in games to enhance your gaming experience. Driver Booster is a fast and safe tool that does not use up too many of your PC´s resources, so it does not interfere with the performance of other tasks.
Having been known as a solid performer in the past, the new Driver Booster PRO still continues to provide consistency and reliability for those who need to identify and update their drivers. Maintaining a straightforward layout and intuitive features, is now adds several little tweaks, which can make a significant difference.
Screenshots:
Notes:
What's new:
– Fully support updating drivers for Windows 10 20H1
– Minor UI improvements for installer and main interface
– Fixed known bugs
Also available:
Choose Old Version of Driver Booster for Windows PC: