Dropbox 147.4.4800 – Download for Windows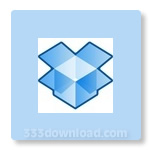 Latest Version:
147.4.4800
Platform:
Minimum: Windows XP
Author:
Official website
File size:
~ 135 MB
License:
Free
Security level:
100% Safe
Store your files in a Dropbox online virtual drive
DropBox is a lite application that will create a virtual drive and will synchronize it with your computer and you can access it as if it were a regular drive.
Having a new drive to store more files is always an advantage for all users in these days that files are bigger and bigger. They are very useful, no matter if you use it as a backup drive, for sharing files or as additional space.
The possibilities and advantages of that drive can be even more if that drive is online, yes, because today we offer you the possibility to have an online storage disk.
Finally, you can decide the files that can be accessed by everybody or restrict access to private files. If you need some more space or if you wish to have an online drive for sharing files, DropBox is a highly recommended application.
The bottom line is that Dropbox provides one of the simplest solutions for sharing data online and we strongly recommend it to all users.
Screenshots:
Notes:
What's new:
– The desktop client is regularly updated with many improvements and fixes.
Also available:
Choose Old Version of Dropbox for Windows PC: