EverNote 10.23.0 – Download for Windows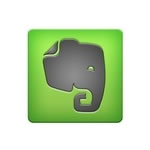 Latest Version:
10.23.0
Platform:
Minimum: Windows XP
Author:
Official website
File size:
~ 255 MB
License:
Free
Security level:
100% Safe
Notes organize your life, Evernote organizes your notes
Are you fond of Notes? Is your office full of those small colored papers telling you something to do? It's time to try Evernote.
Now it's time to pass all those notes to your computer. Create, organize, and find any type of notes on an endless, digital roll of paper thanks to this clever tool.
Evernote is a Note manager whose main feature is the note organizer, which is really useful when you have so many notes that you have to classify them.
This app works with all types of notes, including Text Notes, Web/HTML, Digital Ink, and many types of images.
It also includes the option of including a password, so your private notes will be safe when other people use the computer.
Now you will have an office without all those papers and you will find all your notes quickly and at the time you need with Evernote.
Screenshots:
Note:
What's new:
New:
– Tasks you create using the global create button (the green circle with the +) will now be added to the note you currently have open instead of the default task note. All the better to help you stay on top of things.
Fixed:
– Now you can see a count of how many tasks you've completed out of the total number of tasks in a note. Because we can all use a little encouragement.
– The app was sometimes a little too eager to export clipped notes as PDFs, leaving images behind. Now it'll wait patiently until everything has finished downloading.
– If you hovered over an item in a scrollable menu, the list would suddenly (and annoyingly) jump back to the top. Now things will stay put.
– Occasionally, a task would mysteriously disappear from inside a note. That didn't mean it was complete, though, which was a bit misleading. But you should see them all now.
Also available:
Choose Old Version of EverNote for Windows PC: