FastStone Image Viewer 7.5 – Download for Windows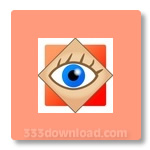 Latest Version:
7.5
Platform:
Minimum: Windows XP
Author:
Official website
File size:
~ 7 MB
License:
Free
Security level:
100% Safe
View, modify and edit your images with FastStone Image Viewer
FastStone Image Viewer offers you all you need to have all your photos as you want.
It includes thumbnail view, you can select a photo, edit, modify it and you will be able to covert any image into BMP, JPEG, JPEG 2000, GIF, PNG, PCX, TIFF, WMF, ICO or TGA format
In addition, it is really easy to use, with a very intuitive interface. It allows you to modify your images easier than with any other photo editor: eliminate red eyes, rotate, B/W,…
It includes a high-quality magnifier and a musical slideshow with 150+ transitional effects, as well as lossless JPEG transitions, drops shadow effects,…
Though its main function is to be a viewer, it includes some easy functions of photo editing, we recommend it to view images and make little changes.
We have not encountered problems while testing this software utility. It uses a small amount of system memory and the interface is suitable for all types of users, including less experienced ones.
Taking all of this into consideration, we can safely say Faststone Image Viewer is a pretty efficient and useful piece of software.
Screenshots:
Note:

What's new:
– Added dark (almost black) theme. Now there are 3 themes (Bright, Gray, and Dark) under Settings menu
– Added support for audio formats, which can be enabled in the Video tab of the Settings window
– Many other minor improvements and bug fixes

Also available:
Choose Old Version of FastStone Image Viewer for Windows PC: