Flo Period Tracker – Old version for Android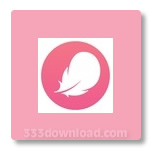 Latest Version:
4.37.0
Platform:
Android 4.2 or higher
Author:
Official website
File size:
~ 25 MB
License:
Free
Security level:
100% Safe
Flo Period Tracker is an excellent menstrual, ovulation and fertility calendar.
Flo Period Tracker is an app that can help you predict your next menstrual cycle. The app also lets you know when your next fertile window will occur as well as your most fertile days.
We're talking about a super useful tool for any women who would like to follow up on their menstrual cycle in detail. This Period Tracker can help you make predictions about your cycle. But, do keep in mind that you have to enter your information as regularly as possible for the app to work correctly.
What is the best period tracker for Android?
You can also program all kinds of reminders so that you don't miss those important days of the month. Regardless of whether you want to figure out when your fertile days are or to remind yourself to take your pills or medicine, this app can come in handy for you. It also includes complete graphs that'll provide you with statistics about your cycle.
Flo Period Tracker is an excellent tool that can help you keep detailed control of your menstrual cycle.
Screenshots:
Note:

Requires Android 4.2 or higher.

Also available:
Choose Old Version of Flo Period Tracker for Android: