FotoMix – Download for Windows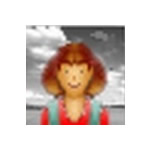 Latest Version:
9.2
Platform:
Windows XP and up
Author:
Official website
File size:
~ 2 MB
License:
Adware
Security level:
100% Safe
FotoMix is easy to use to edit and touch up your photos.
FotoMix is a photo editing tool that allows you to touch up your photos in an easy and simple way.
The program allows you to add or remove elements or people in a photo, change the background, create collages and more.
Once the picture is finished you can choose to save it, send it via email, print it or create transfers for T-shirts, cups or calendars.
FotoMix is very easy to use and it offers exactly what you need. No extra features. Its interface and the edition system gives you the possibility to create your photo collages without any problem.
Screenshots:
Note:
The program includes Google advertising in the sidebar.
Also available:
Choose Old Version of FotoMix for Windows PC: