Foxmail 7.2.17 – Download for Windows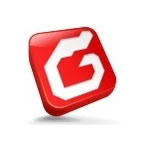 Latest Version:
7.2.17
Platform:
Minimum: Windows XP
Author:
Official website
File size:
~ 43 MB
License:
Free
Security level:
100% Safe
Foxmail is a really good mail client for free
If you want a pop mail client and you don't want to waste your money, you should try Foxmail. It's totally free and offers you a lot of features to manage your e-mail accounts.
Although its name makes you think it has to do with firefox, it doesn't. Foxmail is an email client that allows you to manage several email accounts at once, search for contacts, search for emails attending to sender, content or subject,…
It's very easy to use yet powerful enough. I would place it in the top five email clients with no doubt. If I had to say something against it that would be that the help is not well translated into English but you are very unlikely to use it.
All in all, Foxmail is a pretty handy piece of software for managing your e-mail account. The interface is suitable to all, the computer's performance is not going to be hindered and our tests did not reveal any errors or hangs.
Screenshots:
Note:
What's new:
– New: Added support for filtering by "Email Size" and "Received At"
– New: Added support for viewing the shared calendar in Tencent Email
– New: Emails saved in WeChat Work can be recalled by Tencent Email
– Optimization: Optimized experience of receiving and sending emails, and fix some known bugs
Also available:
Choose Old Version of Foxmail for Windows PC: