GameGain – Download for Windows
Latest Version:
4.1.20.2020
Platform:
Windows 7 and above
Author:
Official website
File size:
~ 3 MB
License:
Demo
Security level:
100% Safe
Install GameGain and enjoy your games.
If you are tired of having to restart your computer each time you play a game which has a high minimum requirement level, or the game is not displayed as you desired, GameGain is your program, because it optimizes your PC and allows games to use more memory, more HD,…
The program does not install anything external, it only adjusts your PC settings, so the game can run properly.
It does not do any miracles, and if you have an old PC, maybe the game will not run even using GameGain.
Once you have established the parameters, you only have to press go. If you do not like the results, you only have to go back to the previous configuration.
Screenshots: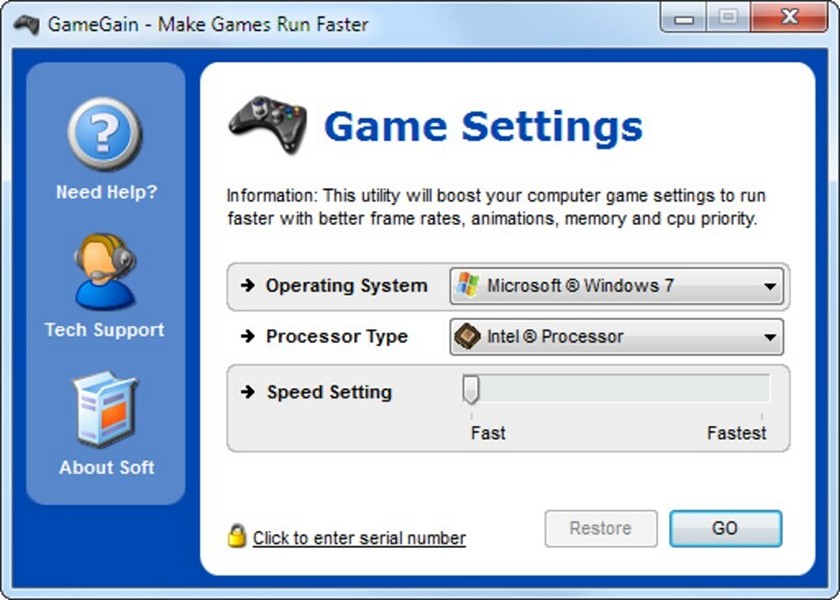 Note:
The demo version has a time limit of 60 minutes per session.
Also available:
Choose Old Version of GameGain for Windows PC: