Goodgame Empire – Download for Windows
Latest Version:
1.0
Platform:
Windows XP and up
Author:
Official website
File size:
~ 1 MB
License:
Free
Security level:
98% Safe
Build your own empire and conquer your rivals
Goodgame Empire is a strategy and management game in which you create your own bastion in the middle ages where you can build lots of different buildings and recruit hundreds of soldiers. The goal: to defend your people from outside attacks and conquer your enemies.
In Goodgame Empire, you will have many different buildings at your disposal which you will need to build within your borders to help your empire thrive. You can even expand your borders to accommodate the largest and most important buildings, allowing you to collect more resources or recruit more soldiers.
Although it is very important to defend your empire from enemy attacks, Goodgame Empire is more about launching your own attacks against other human players. To do this, you can attack by yourself or in alliances with other players.
These attacks between empires will happen on the world map, where you can see the castles of other players and launch military campaigns against strongholds controlled by the AI. Goodgame Empire is a social strategy game that offers hundreds of different events and many exciting situations that you will have to overcome with the help of your troops. The graphics are also very well done.
Screenshots: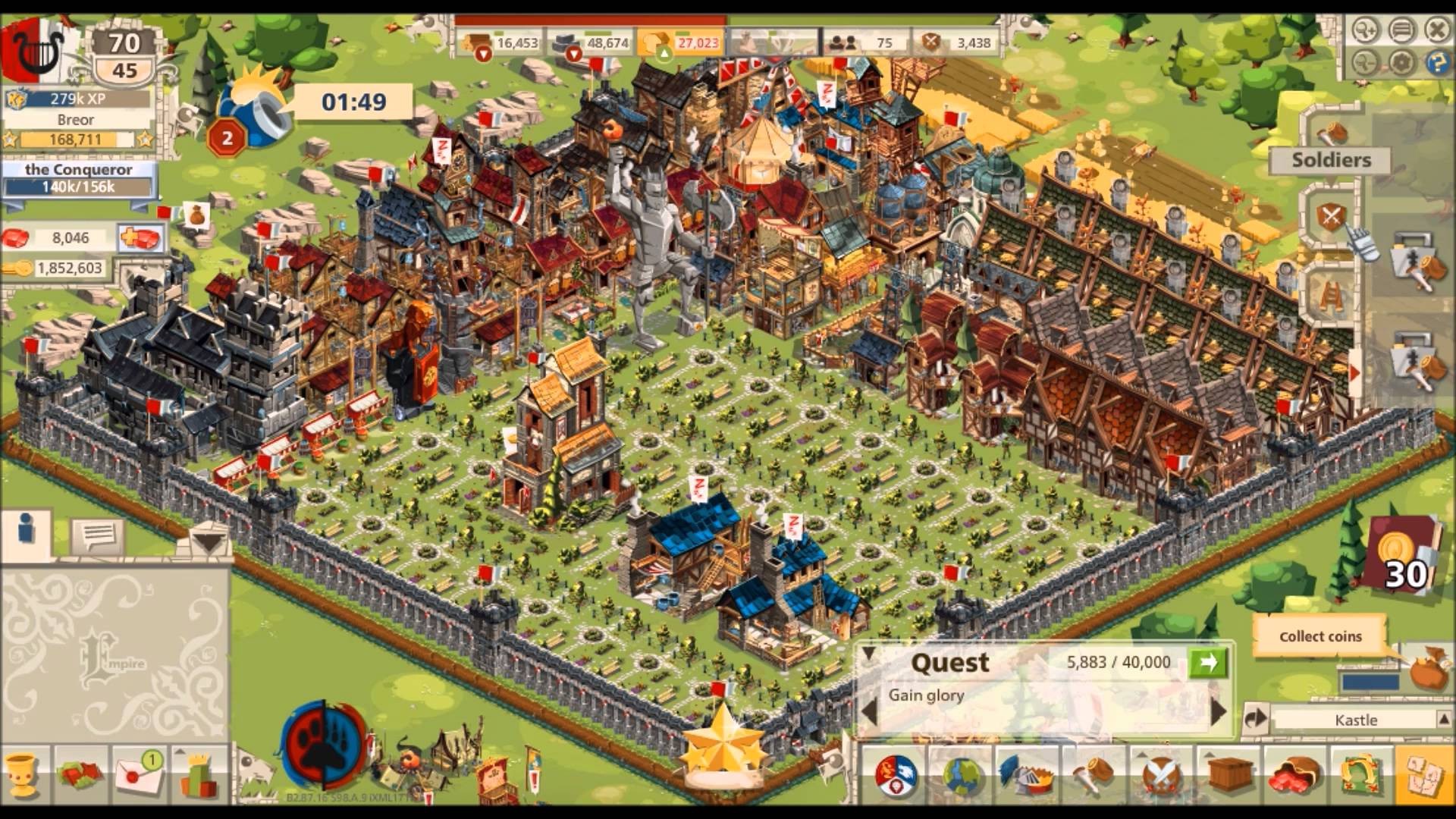 Notes:

WinXP and higher required.
Also available:
Download Version Goodgame Empire for Windows PC: