IDPhotoStudio 2.16.0.70 – Download for Windows
Latest Version:
2.16.0.70
Platform:
Minimum: Windows XP
Author:
Official website
File size:
~ 3 MB
License:
Free
Security level:
100% Safe
Print your ID photos directly from your PC using IDPhotoStudio.
IDPhotoStudio is a simple and easy to use application which will allow you to print your ID photos at home.
IDPhotoStudio will not print only one photo, but it can print 30 photos on only one paper.
Its interface is really simple. It only shows 4 buttons. With the first button, you will select the photograph going to be printed, with the second you will select the language of the interface and with the third, you will print it (after previewing how it will be on the paper).
With the last button, you will select the number of IDPhotos that will be printed (from 1 to 30).
Screenshots: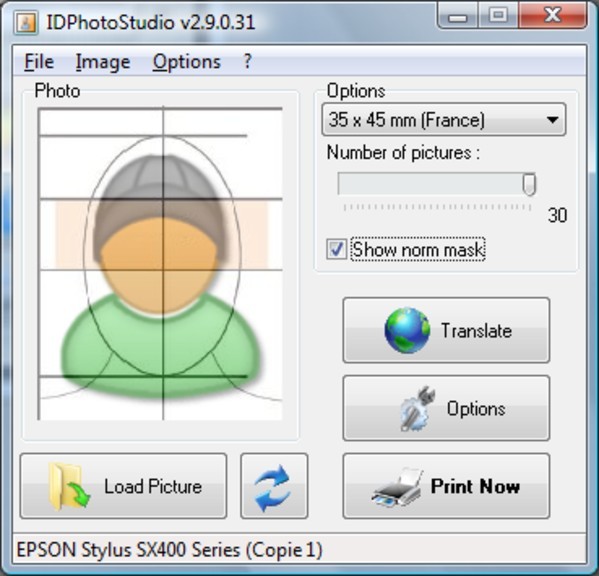 Notes:

There isn't any restriction for this completely free software.
Also available:
Download Old Version of IDPhotoStudio for Windows PC: