In The Woods 1.3 – Download for Windows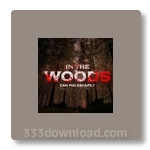 Latest Version:
1.3
Platform:
Minimum: Windows 7
Author:
Official website
File size:
~ 411 MB
License:
Free
Security level:
100% Safe
In The Woods – Your car breaks down in the middle of a scary forest!
In The Woods is a first-person horror game where you play as a young man whose car has broken down next to a spooky forest. When you get out of the car, you immediately realize that you're in danger. Your mission is to fix your car by walking through the deep, dark forest without getting scared.
Graphics in In The Woods are surprisingly good, with lots of care taken to create highly-detailed 3D graphics. To change the view, move your mouse where you want to look. To walk on foot, on the other hand, use the WASD keys on your keyboard to make your way through the forest. You can also hit the 'F' key to turn on your flashlight.
Every minute that passes in In The Woods is another opportunity for something to scare you. So pay attention to your surroundings if you don't want anything sneaking up on you, staying focused so you can fix your car and get out of there as soon as possible.
In The Woods has spectacular graphics, set in a spooky setting where there are plenty of mysteries hidden in the forest. Scary PC game!
Screenshots:
Notes:
What's new:
– Now supports macOS
– You can now see the objectives by pressing 'O'
– Added a volume slider
– Fixed a bug when zombies would chase you even after you turned off your light and get far away from them
– Some changes to the level design
– Zombies are easy to get rid of now.
Also available:
Choose Old Version of In The Woods for Windows PC: