InnoExtractor – Download for Windows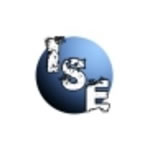 Latest Version:
5.3.0.190
Platform:
Windows XP and up
Author:
Official website
File size:
~ 2 MB
License:
Free
Security level:
100% Safe
InnoExtractor gives you complete GUI for Inno Setup
InnoExtractor is the ideal complement for all programs that create their own program installers with Inno Setup.
This program allows you to visually explore and search files and content within those installers created previously with Inno Setup. This way, you can extract these files to a portable device without running the application.
InnoExtractor is known for its comfortable and friendly interface. It also lets you know the exact version of InnoSetup that was used to create a particular installer in addition to searching for files using a keyword.
Screenshots:
Note:
– Updated Innounp API to version 0.46: Increased max. LZMA dictionary size to 1Gb.
– Updated some minor text strings for Spanish and English language files.
Also available:
Choose Old Version of InnoExtractor for Windows PC: