IObit Malware Fighter 7.5.0.5845 – Download for Windows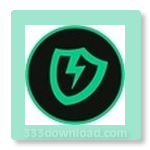 Latest Version:
7.5.0.5845
Platform:
Minimum: Windows XP
Author:
Official website
File size:
~ 59 MB
License:
Free
Security level:
100% Safe
Repel and destroy any malicious software with IObit Malware Fighter.
IObit Malware Fighter is a practical security tool that, in addition to protecting your computer from any possible online threats, also lets you search for and destroy any spyware, adware, trojans, keyloggers, worms, etc. that your computer may have in a matter of seconds and with only one click.
To protect your computer in real-time, IObit Malware Fighter includes eight different shields that take care of protecting your processes, USB drives, cookies, files, etc. If you're still unsure of a certain file, you can always use one of the program's most interesting features: IObit lets you upload any file to its servers to have it analyzed. When you get the results, you can either put the file in quarantine or completely delete it to avoid future problems.
The interface is so simple that any user can use it, even without having any previous experience with similar programs. Its features are divided into sections called: Smart Scan, Browser Protect, and Security Guard. The first one scours your PC in search of any type of malware that's found its way onto your hard drive and deletes it completely. The second option gives you complete safety while browsing the Internet, no matter what browser you use. The third is for activating the real-time antivirus protection.
IObit Malware Fighter is an excellent protection tool with high-quality performance, fail-proof features, and a simple user-friendly interface. Best of all, the application is completely free for personal use, but it also has a paid version with more advanced options. From its drop-down menu, you can update the software or access the quarantine list in case you want to recover a file or delete it. If you want to completely and thoroughly protect your computer, IObit can give you the peace of mind you're looking for.
Screenshots:
Notes:
– Change log not available for this version
Also available:
Choose Old Version of IObit Malware Fighter for Windows PC: