IrfanView 4.58 – Download for Windows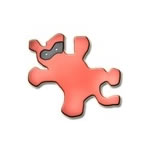 Latest Version:
4.58
Platform:
Minimum: Windows XP 64-bit
Author:
Official website
File size:
~ 3 MB
License:
Free
Security level:
100% Safe
IrfanView is maybe the best and fastest picture viewer.
Irfanview is maybe the most known picture viewer, and if it is that well-known is not a fact of luck, but because it offers really good options and features for free and because it is the fastest and easiest-to-use picture viewer we can find.
Irfanview supports the most important picture formats, including BMP, DIB, JPEG, GIF, animated GIF, PNG, PCX, multipage TIFF, TGA, and more.
In addition, it supports drag and drops, viewing of full folders, TWAIN, automatic picture slide, format conversion and even you will be able to make some changes to the photographs or pictures like resizing, blur, color, shadows,…
Now it includes more features and options, such as batch Auto adjust colors, enhance colors, or even an EXIF dialog button which lets you place pictures on Google Earth.
Screenshots:
Note:

What's new:
– New option in Add-Text dialog: add text above/below image (add canvas)
– New in Add-Text for Batch mode: Scale font based on desktop height
– New Resize dialog option: Set size in MegaPixels
– New option in File-Copy/Move dialog: Create duplicate file (for existing files)
– New option: Keep mouse on Next/Prev-file toolbar buttons (Properties->Viewing)
– New PlugIn: OptiPNG (Optimized PNG saving, thanks to Cosmin Truta)
– PNGOUT PlugIn has been removed (use OptiPNG in PNG save options)
– RIOT PlugIn has been removed (use "Set JPG file size" in JPG save options)
– GIF animation bug fixed (thanks to Filipe Oliveira, Tempest Security Intelligence)
– Several loading bugs in Formats PlugIn fixed (thanks to Moshe Kaplan)
– WPG PlugIn loading bugs fixed (thanks to SEC Consult Vulnerability Lab: CVE-2021-27224 and CVE-2021-27362)
– Updated panda (thumbnails) icon
– Several PlugIns are changed/updated, please install the newest versions
Also available:
Choose Old Version of IrfanView for Windows PC: