Kodi 20.0 – Download for Windows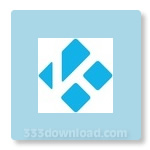 Latest Version:
20.0 Nexus
Platform:
Minimum: Windows 7
Author:
Official website
File size:
~ 62 MB
License:
OpenSource
Security level:
100% Safe
Kodi is the ultimate Media Center
It's getting more and more common to have a multimedia center on your PC from which to play videos and music using a nice and easy-to-use interface which comes with an elegant browsing system to use with your TV. Kodi (previously known as XBMC) is a free, open-source, and multiplatform media center, which lets you play all of your multimedia content.
The program can also play all types of video, audio, and image files, with the added bonus of automatically cataloging your libraries so that every movie or TV series has its own cover, duration, and other relevant information extracted from different specialized websites such as IMDB or Filmaffinity.
The players 'true potential comes from the ability to install all kinds of plugins which add all sorts of additional functions, from automatic subtitle downloads to extra modules for viewing YouTube videos, even external programs such as Torrent clients to download files or streaming services.
Screenshots:
Notes:

What's new:
– As this is a point release, there are no major changes since the previous version, and you should be fine to install this straight over the top of any existing Kodi 19.x installation – indeed, this will happen automatically on many platforms. However, as for all software installations, back up your userdata beforehand if you've any doubts or have anything you can't afford to lose (and definitely do this if you're going for a major version upgrade).
Also available:
Choose Old Version of Kodi for Windows PC: