MoboPlay for PC Suite – Download for Windows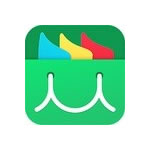 Latest Version:
3.0.6.339
Platform:
Windows XP and up
Author:
Fuzhou Xianzhi
File size:
~ 22 MB
License:
Free
Security level:
100% Safe
Manage your Android from your Desktop
MoboPlay for PC Suite is a very handy tool that'll get you saving time by managing all of your Android content right from your desktop or laptop interface. With this tool, it's super easy to make security copies, transfer all kinds of files, and restore your device comfortably both on Android and iOS.
Utility interface is divided into four different windows that perfectly define this program's main functions. In the first window, you'll find all the specifications for the terminal that you connected, that way you'll know all of your system data, hardware, and storage information. From this first window, you'll also be able to manage all of the installed apps, photos, saved files, and essentially, everything you've stored on your Android.
The second tab in MoboPlay for PC Suite is specifically designed for music, now you'll be able to work with all the albums that usually are only on your smartphone. It's easy to delete tracks that you don't listen to anymore or even add new ones for later on. Also, within this section, you're able to play music and make sure you're erasing the right tracks. The next function is designed especially so that you can add a distinct, personal touch to your device and download apps or trendy backgrounds.
The last window basically sums up all the other features on MoboPlay for PC Suite. From here, you'll be able to make security copies for your whole system, and later restore them if needed at any time. You can even erase your whole memory by cleaning out anything you no longer use. With this tool, you'll get to enjoy your device in mint condition as if it were brand new, and have the peace of mind of that comes with knowing all of your content is safe.
Screenshots:
Change Log:

– Added e-book management for eReader.
– Minor improvements and bug fixes.
Also available:
---
Download Old Version:
---