MySQL Administrator – Download for Windows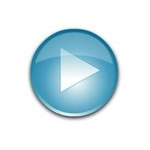 Latest Version:
1.1
Platform:
Windows XP and up
Author:
Official website
File size:
~ 5 MB
License:
GNU
Security level:
100% Safe
Visually manage your MySQL database server with MySQL Administrator
MySQL Administrator is a phenomenal utility that allows you to visually manage a MySQL server.
You will no longer depend on phpMyAdmin to work with MySQL. This program integrates database administration and maintenance into one interface.
With this program, you can easily do everything that you used to do by entering the code by hand: server configuration, user admin, table creation and search, etc.
Also, with MySQL Administrator, you can be always informed on the health of your server, how much it's being used, as well as its performance. If your performance is low, you can improve it by using the optimization options.
This program has tons of configuration options that you have to become familiar with that deal with aspects such as security, activity log, backups, etc.
Screenshots:
Note:
Also available:
Choose Old Version of MySQL Administrator for Windows PC: