MySQL Workbench 8.0.22 – Download for Windows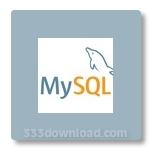 Latest Version:
8.0.22
Platform:
Minimum: Windows XP
Author:
Official website
File size:
~ 36 MB
License:
GNU
Security level:
100% Safe
MySQL Workbench is a useful visual tool for MySQL databases
MySQL Workbench is a tool that allows you to create an entity-relationship diagram for MySQL databases. You can use it to design a new database layout, document one that already exists, or carry out a complex migration.
The app produces a visual representation of the database tables, views, stored processes, and foreign keys. Also, it can sync the development model with the actual database.
This database tool can also generate the necessary script to create the database that was created in the outline; it is compatible with DBDesigner 4 database models and supports the newly incorporated features on MySQL 5.
One of the key features of MySQL Workbench is the visual layout. After creating the needed tables, you can generate ER diagrams to establish the connections easily. As far as large databases are concerned, it's possible to group tables using colored layers.
Other useful features for data modeling are schema synchronization and validation, reverse/forward engineering, syntax highlighting, error parsing while typing, and code folding, which should help you a long way when working with MySQL Workbench. The scripting shell allows you to create Python or Lua scripts, plugins, and modules.
The 'Server Administration' module permits you to configure database instances, user account, and session management settings, together with log file browsing options.
Screenshots:
Note:
The free version under the GNU license.
Also available:
Choose Old Version of MySQL Workbench for Windows PC: