Nesox Email Marketer Personal Edition – Download for Windows
Latest Version:
1.92
Platform:
Windows XP and up
Author:
Official website
File size:
~ 5 MB
License:
Trial
Security level:
90% Safe
Nesox Email Marketer is complete software for taking your mailing to the max
Nesox Email Marketer is a tool designed for marketing professionals who want to open new fronts for their online business, and think that mailing is the best solution for this.
Nesox Email Marketer comes with endless tools to facilitate the preparation and delivery of bulk emailing, and can even be used as a normal client if you want.
Among its many options, the software includes an advanced contact administrator where you can save detailed information about each and everyone, different preview modes to get a perfect presentation, and everything necessary to complete the necessary tests before sending.
This tool includes a complete internal text editor and has support to maintain various projects simultaneously, allowing you to save a campaign you've started and want to work on more.
Screenshots: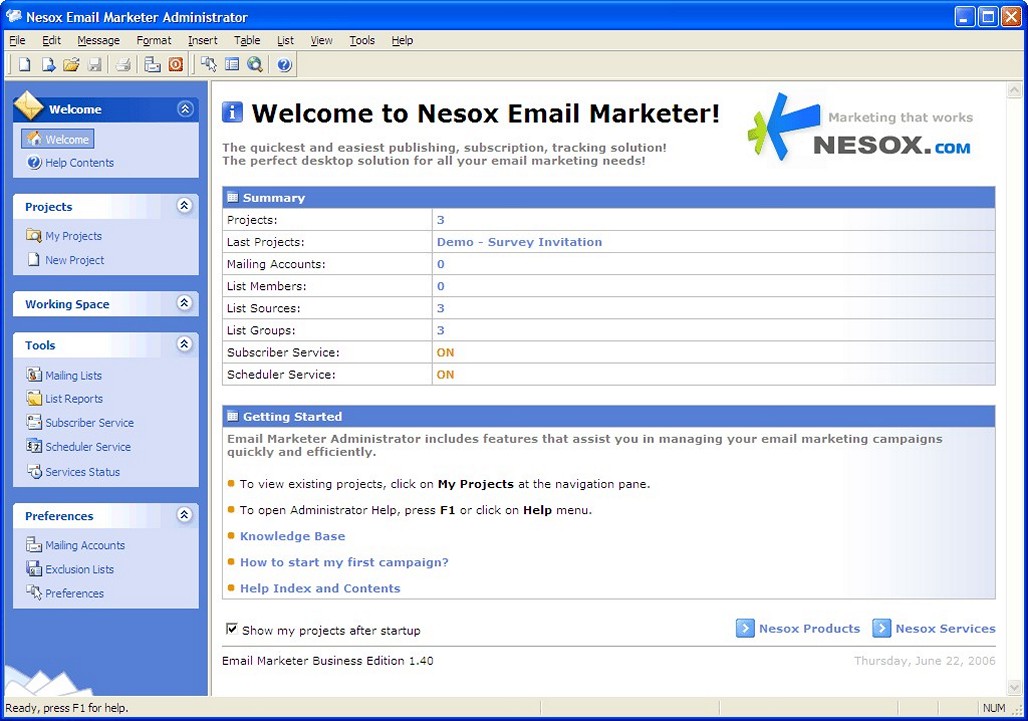 Note:
Also available:
Choose Old Version of Nesox Email Marketer for Windows PC: