nomacs – Download for Windows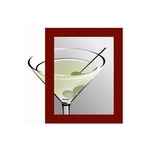 Latest Version:
3.12
Platform:
Windows XP and up
Author:
Official website
File size:
~ 35 MB
License:
Free
Security level:
100% Safe
Open your images with this fast and lightweight application nomacs.
Nomacs is a very fast image viewer that can work with most popular image formats, including RAW, so it can open any image you want to see without any incompatibility problems.
It's completely free for Windows as well as Mac and Ubuntu and works under the GNU license.
Besides its main image-viewing function, the program also lets you edit images. You can, among other things, crop, copy, rotate, resize, and even edit in batches.
It also lets you compare two images, so you can find small differences between them, which is a pretty uncommon feature in other similar programs.
Screenshots:
Note:
Also available:
Choose Old Version of nomacs for Windows PC:
nomac 2018, nomac app, nomacs 32, nomacs 32 bit, nomacs appimage, nomacs download, nomacs gif, nomacs icon, nomacs image lounge, nomacs org download, nomacs photo, nomacs portable, nomacs portable 32 bit, nomacs resize, nomacs review, nomacs screenshot, nomacs slideshow, nomacs viewer, nomacs windows, nomacs windows 10, nomacs windows 7 32 bit, nomacs x64, nomacs x86, nomacs zip