OpenOffice – Download for Windows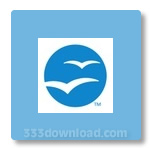 Latest Version:
4.1.7
Platform:
Windows XP and up
Author:
Official website
File size:
~ 141 MB
License:
GNU
Security level:
100% Safe
OpenOffice is a powerful and full-featured free office suite.
It's not only Microsoft that offers a full-featured application pack for your Office works, but you can enjoy more programs offering nearly the same features and for free – Openoffice.
We can enjoy Openoffice totally free and 100% compatible, so you will not have to pay for features you can have for nothing. In this pack, you'll find everything you need for your work. Text editor, database editor, presentation creator,…
The application integrates itself with windows and it's presented as one of the most stable and fast choices.
The project is developed under the GNU license, so the availability and updates for the software are ensured.
Screenshots:
Notes:
The free version under GNU license.
Also available:
Choose Old Version of OpenOffice for Windows PC: