OpenShot Video Editor – Download for Windows
Latest Version:
2.4.4
Platform:
Windows 7 and above
Author:
Official website
File size:
~ 170 MB
License:
Free
Security level:
100% Safe
OpenShot is a fantastically simple and powerful video editor from GitHub.
OpenShot Video Editor is a free, multi-platform and open-source video editing software. You can use it to create and edit videos using many popular multimedia formats.
OpenShot has a broad range of necessary and easy to find features. The main tools you'll want; splice, stretch, fuse, etc.- are all right over the area where your clips are displayed. More features appear when you right-click your clips. It's easy to apply different fades and transitions to move between clips, and there is a range of decent- but not over the top- graphical transitions.
There is a very practical tool for creating titles. It's limited in what it can to, but for basic presentations it is solid. There's an effects menu next to the transitions tab which will give you more than enough graphical effects to satisfy the sort of video editor who should be using this program. They are stable and won't usually give you too much trouble. They are especially good if your videos tend to be dry, and you want to throw in a little pizazz once in a while.
OpenShot Features Include:
– Multiple tracks (layers)
– Compositing: overlay images, and watermarks
– Supports image sequences (rotoscoping)
– Keyframe animation
– Audio/Video effects (chroma-key)
– Transitions (lumas and masks)
– 3D animation (titles and physics)
– Chroma key (green & blue screen)
– Transcode (convert video coding)
– Upload videos
Screenshots: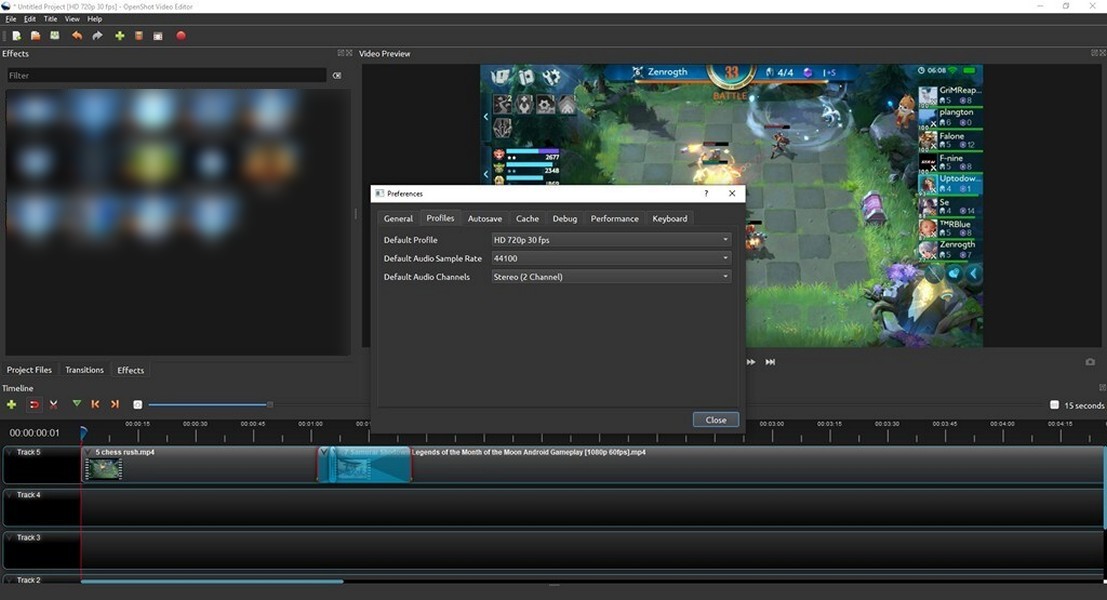 Note:
Also available:
Choose Old Version of OpenShot Video Editor for Windows PC: