Photo Stamp Remover – Download for Windows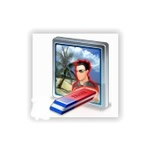 Latest Version:
9.1
Platform:
Windows Vista and up
Author:
Official website
File size:
~ 10 MB
License:
Trial
Security level:
100% Safe
Remove logos and watermarks from your photos with Photo Stamp Remover.
Photo Stamp Remover is a very useful tool that can erase any logo, watermark, or a date on a picture, whether it's been inserted manually or automatically.
This program restores the colors and textures of the original photo to cover the logo or mark so that it looks just like the original or at least isn't noticeable at first glance.
Photo Stamp Remover provides very good results in a just couple of clicks. It's as easy as running the program, opening the image with the logo, and using the mouse to select the area with the unwanted watermark. The program will 'draw' in red around the mark so it can recognize the logo and erase it automatically.
The application is able to erase watermarks in batches, so you don't have to erase the same logo over and over again.
Screenshots:
Note:
Also available:
Choose Old Version of Photo Stamp Remover for Windows PC: