Picosmos Tools – Download for Windows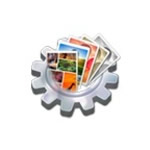 Latest Version:
2.5.5.0
Platform:
Windows XP and up
Author:
Official website
File size:
~ 79 MB
License:
Free
Security level:
100% Safe
Picosmos Tools is a software covering all kinds of image functions.
Picosmos Tools is one of the most comprehensive yet easy-to-use photo-editing applications you can find on the market today. You can delete unwanted elements from your photos quickly and easily, add stickers and filters, create collages or animations, adjust the brightness and saturation, and much more, all from the same application.
This software covering all kinds of image functions, such as special effect, browsing, editing, composing, segmentation, combine and screen recording and screenshot. You can do most of the things if you install it.
Using this photo tool is very simple. When you open the application, you'll see a small menu with all its functions. Once you've selected the tool you want to use, it will open with an illustrated guide to help you understand the best way to use it.
Besides the previously mentioned photo-editing tools, Picosmos Tools includes other very useful features, like an excellent image viewer and the option to record everything that happens on your screen.
Screenshots:
Note:
Also available:
Choose Old Version of Picosmos Tools for Windows PC: