Popcorn Time – Download for Windows
Latest Version:
0.3.10
Platform:
Windows XP and up
Author:
Official website
File size:
~ 61 MB
License:
Free
Security level:
100% Safe
Watch the latest movies in high-quality streaming video with Popcorn Time
Popcorn Time is an app that enables you to watch tons of streaming movies – from classics to new releases – by using the traditional Torrent file interchange service. The difference is that with this app, you don't have to download a thing.
In the main window of Popcorn Time, you'll see the most popular movies of the service, which typically includes new DVD and Bluray releases. That basically means that the first movies that you'll see when you open the app are new releases in 720p and 1080p quality.
But there is more than just new releases available to you with Popcorn Time. You can filter movies by genre and search for animated films, sci-fi, spy thrillers, comedies, action, and more. And, of course, you can use the search function to find a specific movie if you have one in mind.
Almost all of the films on Popcorn Time come with subtitles in various languages. Just activate the corresponding option and choose your language. You can even adjust the size of the subtitles.
Once you've selected a movie to watch, it will take somewhere between thirty and sixty seconds to load. Best of all, you can skip forward or back in your viewing without affecting the quality of the stream.
Popcorn Time is an excellent tool for watching streaming movies. It offers up outstanding quality (720p or 1080p) and useful features like subtitles and searching.
Screenshots: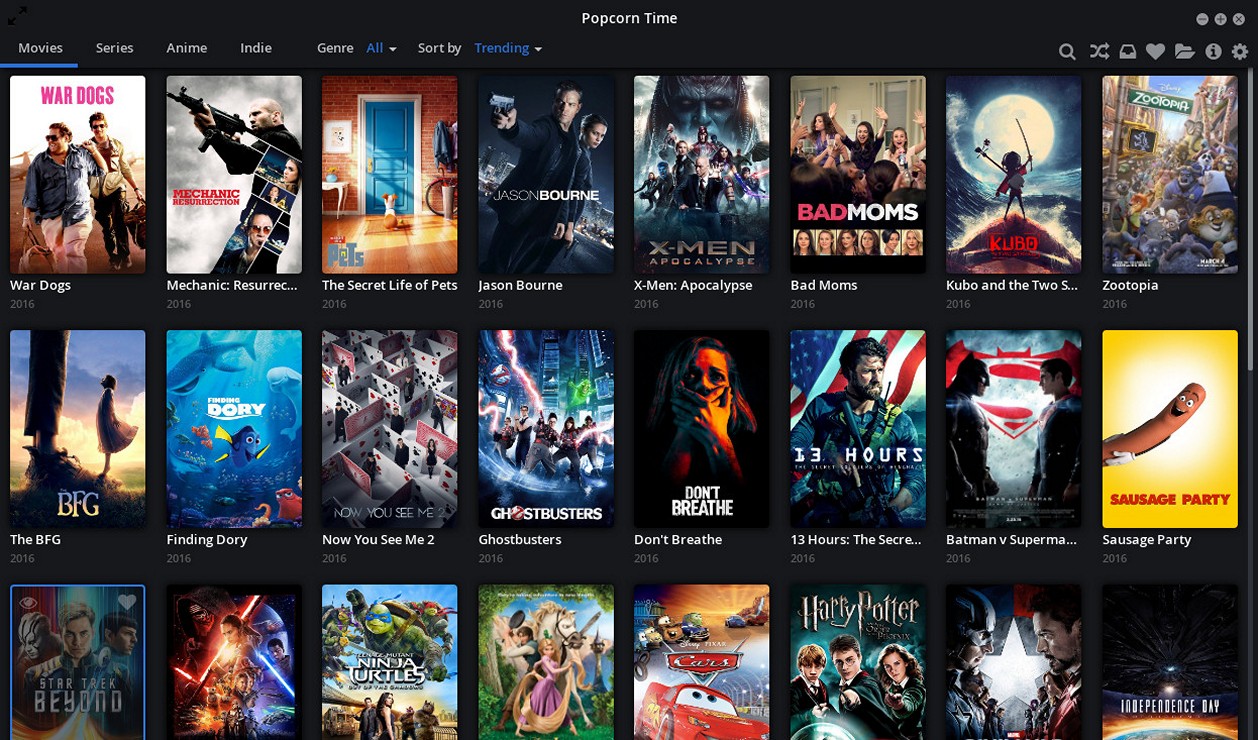 Note:
Also available:
Choose Old Version of Popcorn Time for Windows PC: