Process Hacker – Download for Windows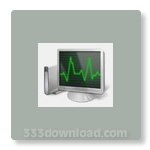 Latest Version:
2.38
Platform:
Windows XP and up
Author:
Official website
File size:
~ 2 MB
License:
Free
Security level:
100% Safe
Process Hacker is an advanced tool to manipulate Windows processes.
Process Hacker is a process and service viewer that will grant you access to a huge number of details about running processes.
It allows you to perform basic operations like finish, pause or resume any process, close associated windows or assign priority degrees.
This tool also offers advanced information about all processes so you can analyze them and decide whether to stop them or keep them running.
You can even relate clicks and processes to view how processes react. It's amazing.
If you want to know a bit more about your computer performance, this process tool is a really good choice.
Screenshots:
Notes:
Also available:
Choose Old Version of Process Hacker for Windows PC: