Serato DJ 2.3.4 – Download for Windows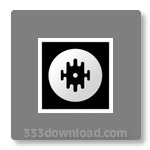 Latest Version:
2.3.4
Platform:
Minimum: Windows 7 64-bit
Author:
Official website
File size:
~ 526 MB
License:
Trial/14 days
Security level:
100% Safe
Serato DJ is a professional tool for creating your own mixes
Serato DJ is a tool for mixing music and although it was specifically designed for a Pioneer DDJ-SX controller, it can also be used with a keyboard and mouse without having the official hardware from this well-known company.
With its comprehensive interface, you can use this application to create high-quality mixes for personal and professional purposes alike.
The tool incorporates four tables for mixing, a Cue console with 8 holes, a comprehensive looper, Auto BPM, and a sample player.
In addition, the program includes full integration with platforms like iTunes, Scratch Live, and DJ Intro among others, which only makes it easier to import your music.
It also includes many tools that can give your mixes some high-quality results. Don't wait any longer – start creating and recording your own mixes with this excellent program today.
All in all, Serato DJ Pro promises much and shows to be well prepared for the tasks it should handle. Nonetheless, the limited support for hardware devices makes it rather exclusive and befitted for just a few select users.
Screenshots:
Note:
What's new:
– Support for the Rane SEVENTY.
– Fixed an issue where the Denon DJ SC5000/SC5000M library column sort indicator could disappear.
– Improved Motorized Platter accuracy reducing potential audio artifacts.
– Fixed a potential crash when clicking the mouse.
– "Snap to Beatgrids" setting enabled by default for DJs previously using SDJ Lite.
This is a 14-day trial version.
Also available:
Choose Old Version of Serato DJ for Windows PC: