Shotcut 20.04.12 – Download for Windows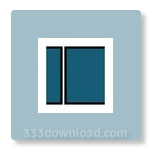 Latest Version:
20.04.12
Platform:
Minimum: Windows 7 64-bit
Author:
Official website
File size:
~ 79.6 MB
License:
Free
Security level:
100% Safe
Shotcut is a multiplatform video editor to improve your multimedia files.
Shotcut is a multiplatform video editor that accepts a vast array of audio, video, and image formats for editing or conversion.
This editor is really useful for mixing and matching the resolution and frame rates in a video file. All videos may also be dragged to the interface and dropped directly onto the timeline, ready make the changes you want, such as adjusting the audio, correcting the color, setting the white balance, or adding color saturation or sharpness filters.
Any changes made in the editor can be undone and redone as many times as you like so you don't have to start over if you make a mistake. In addition, the interface includes a full change history so you can see exactly which point you need to go back to.
Shotcut is, without a doubt, a great choice among video editing programs.
Screenshots:
Notes:
What's new:
– Added Properties > Speed > Pitch Compensation for automatic pitch correction for speed changes > 0.1x.
– Added a Replace command to Timeline clip menu including blank regions with shortcut R.
– Properties > Reverse now automatically replaces a selected clip on the timeline (or in Source player if using that).
– Added 15-second handles when using Properties > Reverse on a timeline clip. Handles are extra footage before the in point or after the out point. This makes it easier to adjust edits or add transitions around reversed clips.
– Added Properties > Duration > Timeline to show (not editable) the duration of a timeline clip.
– Added a Corner Pin video filter (thanks to @sauron in the forum for the initial effort).
– Added a Properties > Convert button to make Convert to Edit-friendly in the menu more convenient (kept in the menu for now because a number of support tips reference it).
– Properties > Convert now automatically replaces respective clips in Source and Timeline and adds its clip to the Playlist.
Also available:
Choose Old Version of Shotcut for Windows PC: