SMPlayer 20.4.2 – Download for Windows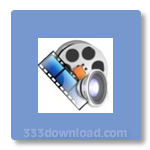 Latest Version:
20.4.2
Platform:
Minimum: Windows XP 64-bit
Author:
Official website
File size:
~ 44 MB
License:
Free/GNU
Security level:
100% Safe
SMPlayer is a multimedia player based on MPlayer that needs no extra codec
SMPlayer is another multimedia player that takes advantage of the features of the MPlayer to generate the image on a screen.
The main advantage of SMPlayer is its independence according to t video codecs installed on the system. It can play the most important video files, such as avi, mpeg, mkv, ogm, vob, 3gp, asf, mov, mp3, ogg, and wmv. Of course, it can also play DVD or VCD.
It also supports subtitles of different formats: srt, sub or SSA and allows you to choose the language right from the interface and modify the apparency.
Don't forget other important features that make SMPlayer a really good multimedia player:
– Video equalizer allows you to adjust brightness, contrast, gamma, or saturation.
– Audio track changer (valid for DVD, AVI, and MKV).
– Different reproduction speeds
Screenshots:
Notes:
What's new:
– Possibility to enter the opensubtitles.org credentials, which prevents a login error.
– Now it's possible to search for shortcuts in Preferences -> Keyboard.
– Support for MPV 0.32.
– Fix for YouTube.
Also available:
Download Old Version of SMPlayer for Windows PC: