Spyware Doctor – Download for Windows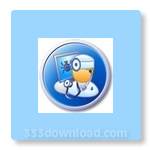 Latest Version:
7.0.0.538
Platform:
Windows XP and up
Author:
Official website
File size:
~ 34 MB
License:
Trial
Security level:
100% Safe
Detect, eliminate and avoid Spyware for free with Spyware Doctor.
Spyware Doctor is an adware and spyware removal utility that detects and cleans thousands of potential spyware, adware, trojans, keyloggers, spybots and more from your PC.
You will be able to immunize the system against hundreds of privacy threats and perform fast detection on Windows startup to alert you with a list of the potential identified threats.
Thanks to this tool you will not only discover a lot of potential threats on your computer, but you will eliminate them.
This AntiSpyware software will become your computer's best friend when surfing the internet.
Screenshots:
Notes:
The trial offers time unlimited real-time protection (free spyware blocking) but does not remove threats detected during on-demand scans.
Also available:
Choose Old Version of Spyware Doctor for Windows PC: