Spyware Terminator – Download for Windows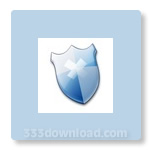 Latest Version:
3.0.0.101
Platform:
Windows XP and up
Author:
Official website
File size:
~ 8 MB
License:
Free
Security level:
100% Safe
Fast, reliable, free,… is Spyware Terminator a perfect anti-spyware?
If you are searching for free and accurate protection for your computer, download Spyware Terminator and keep away from your computer spyware, adware, Trojans, keyloggers, and other malware.
This tool offers us real-time protection against all kind of malware, so our computer will be safe when we are surfing the net. We can configure manually the security level and suit it to our needs.
In addition, this software guarantees you a one by one scan searching for malware, suspicious files or useless registry keys.
In short, a useful and easy-to-use application which will be really useful for us and our computer.
Screenshots:
Video review:
Notes:
Also available:
Choose Old Version of Spyware Terminator for Windows PC: